Modern candidates are just like customers. They are not on a buyer's journey, making decisions, and starting a customer journey; instead, they are on a candidate journey, choosing to work for your organization as a new hire before starting a journey as an employee.
Your employer brand is therefore becoming more and more crucial in addition to its significance as a marketing tool. Companies need to think about how they come across as an employer and as a customer brand.

When your employer brand is powerful, you're creating a positive working environment for both current employees and potential recruits. Their initial interest in applying for a position with your company will be sparked by your branding, which they will see first.

Telling compelling stories is key to developing your employer brand and content is the finest tool for building relationships through narrative stories.

There are many types of content you can produce to support your employer branding as part of recruitment marketing initiatives, including:


Career Site Content

Social Recruiting Content

Content for Employer Review Sites

Video Job Descriptions

Content for HR Chat Bots

Content for Recruitment Marketing Platforms

Content for Talent Community Nurture Campaigns

To provide a comprehensive image of what it's like to work at your company, the various components of your employer brand material should complement one another. The most successful employers are those who are most successful at presenting a strong employer brand story through their content.

Create engaging and authentic content that successfully connects with candidates with these employer branding content ideas.


Disclosure: This content includes affiliate links, which means that if you click on them, we will get a commission (without any extra cost).





Wondering what Employer Branding Content Ideas to achieve your business goals?
Let's take a closer look at the best employer brand content ideas to build effective and genuine content and ensure a successful connection with candidates

1. Create content with people who earn substantial income from referral rewards

Idea by Spotterful

Reach out to younger generations who aspire to be digital nomads by showcasing people who earn substantial income from candidate referral rewards and how they do it. Be creative in your content format from short TikTok videos to editorial Q&A, and long video interviews. See full idea




2. Create a job board for volunteering opportunities in your community

Idea by Altee

Become the reference when people are looking for volunteering opportunities by hosting a job board on your website where non-profits, public organizations, or individuals can announce volunteering opportunities. Not only will you show your CSR but you will also generate traffic and leads to your company's website, whether it be potential clients or candidates. See full idea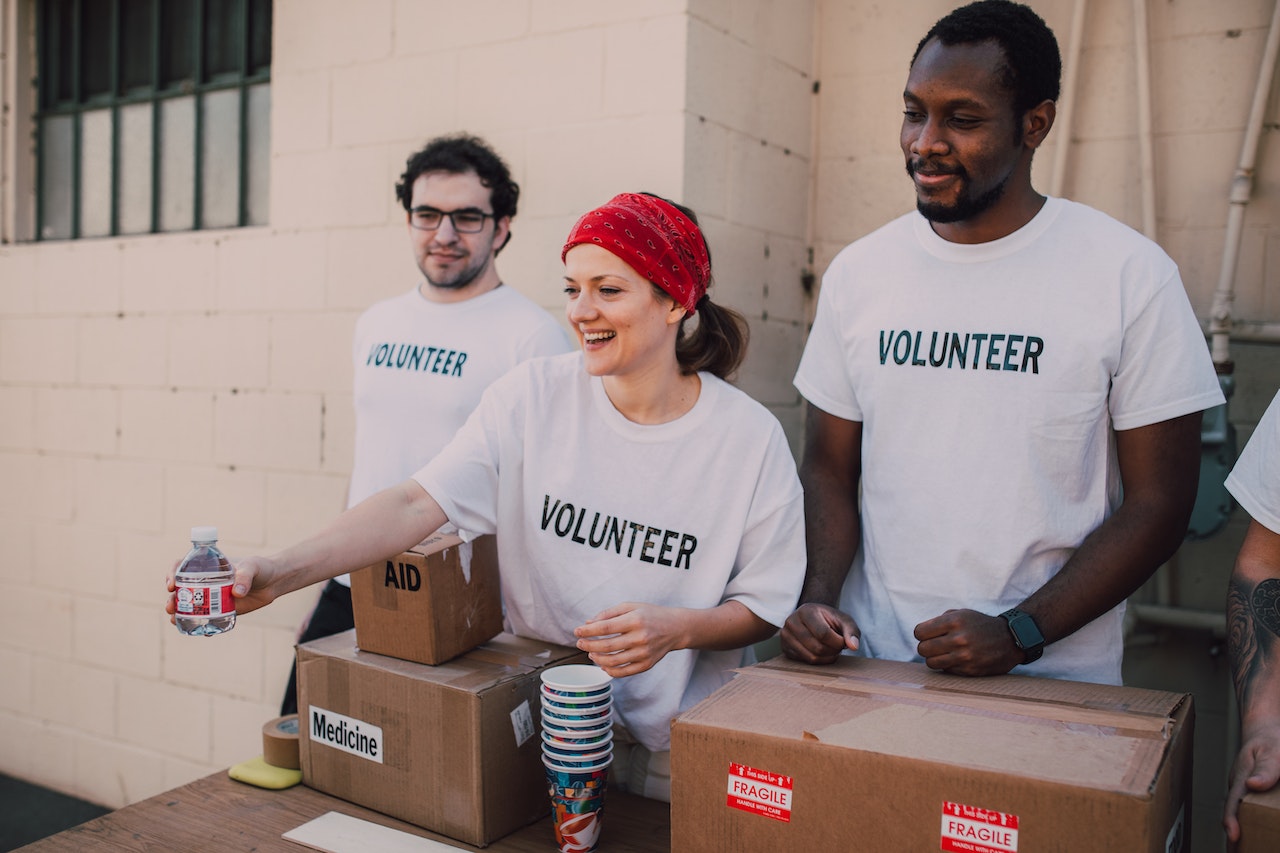 3. Add your temp workforce to your employees total to increase your credibility

Idea by AUKAZI

Amplify the size of your team by including your seasonal and mobile workforce in your global number of employees to show your company's capacity to onboard bigger projects. For a bigger impact, promote a photo of your whole team together. See full idea




4. Create fun TikTok videos showcasing how people dress at work and off work

Idea by Agence Pluri'Elles

Demonstrate that you value work-life balance by sharing videos of your employees during their work day vs during their off-work activities. For example, a video in which one of your staff is at his desk one second and the next one on a surfing board. See full idea




5. Create hype by hosting a drop event for your job opportunities and their rewards

Idea by Spotterful

Get inspired by NFTs and organize a drop event during which you announce all of the job opportunities that will be available and all of the rewards offered to people who refer successful candidates. People will hustle to refer candidates before all of your open positions are filled! See full idea




6. Create a career microsite for each department that fits candidates' profile

Idea by Altee

Instead of the usual generic career page, host multiple microsites for each of your company's department to ensure that every potential candidate coming on your site to look for a job opportunity get a real sense of what it will be like working for your company and feel that it corresponds exactly to their profile and what they are looking for. See full idea




7. Show how it is to work for you from a non-biased POV by interviewing temp worker

Idea by AUKAZI

Get testimonials from temporary workers and promote them among potential candidates to showcase how it really is to work for your company. Their reviews will be seen as less biased, more impartial, and so more trustworthy because they do not work permanently for your company. See full idea




8. Have influencers live a day in the life of an employee at your company

Idea by NinjaOutreach

Invite influencers to act as an employee for a day and vlog during the day to show their fans what it looks like to work for your company. See full idea




9. Stand out with funny job descriptions that people will want to share

Idea by Spotterful

Be creative in your job descriptions and add a humorous twist so people absolutely want to share them with their friends and family. Give unique and funny names to your job openings and have their role description fit the character. See full idea




10. Present your employee onboarding process to reduce fear of starting a new job

Idea by Altee

Create online content that explains how simple and easy is your onboarding process for new employees to lower potential candidates' stress of having to learn a new role. Make sure the shared content is colorful, graphic, and fun to catch their eyes and keep their attention. See full idea




11. Reassure your clients that you have the capacity to meet high-demand surges

Idea by AUKAZI

Make sure you can always meet your clients' demands by hiring additional temporary workers when there is a surge in demand or during the high season. Promote this great advantage of working with your company to stand out from your competitors. See full idea




12. Create content that showcases your employees on maternity or paternity leave

Idea by Agence Pluri'Elles

Show how you value work-life balance by creating and promoting content that put forward some of your employees on maternity or paternity leave. By doing so, you can demonstrate to potential employees the many benefits of working for your company. See full idea






FAQ

Q1. What is an employer brand?

A. The popularity and reputation of an employer among prospective workers as a place to work, as well as how actual employees perceive the company's values.

Q2. What is employer branding?

A. The activity of creating and maintaining your workplace brand. It plays a significant role in marketing and affects how prospective employees perceive your company. Before they apply, it aids in establishing credibility and trust while educating them about your company's culture.

Q3. What is content marketing?

A. An approach to marketing that entails producing and disseminating online content (such as blogs, social media posts, and videos) with the goal of piquing interest in a brand's goods or services but without directly endorsing it.

Q4. What is employer brand content?

A. Anything created and disseminated to support your employer branding and help you create, maintain, and grow your employer brand.





Ready to incorporate Employer Branding Content Strategies into your overall plan?
The right employer brand content strategy can undoubtedly assist you in creating engaging and authentic content that successfully connects with candidates. Search for more employer branding ideas to differentiate yourself and unleash your maximum potential on Wittycloud.